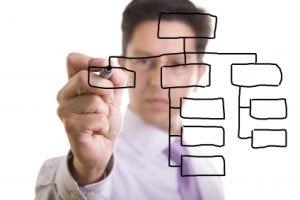 Management Body of Samaria National Park is located in Chania and run by 11-member Board of Directors (BoD) consisting of:
The Chairman of the Board, appointed by the Minister PE.K.A. and includes representatives of:
Ministry of Environment,Energy and Climate Change
Ministry of Rural Development and Food
Ministry of Development
Decentralized Administration of Crete
Region of Crete
Chania Prefecture
Municipality of Sfakia
municipality Platanias
NGOs
Two Scientists
The current Board of Directors was appointed by No. 20998/21-12-2009 Decision of the Minister P.E.K.A. (YODD 538/29-12-2009) the Minister PE.K.A as amended under No. 46450 / 27.10.2010 (YODD 361/05-11-2010) , 23492/15-06-2011 (193/ΥΟΔΔ/16-06-2011),48682/23-12-11(487/ΥΟΔΔ/30-12-2011), 26161/21-06-13 (329/ΥΟΔΔ/10-07-13) and 9884/29-05-14 (343/ΥΟΔΔ/13-06-14) Decision of the Ministry P.E.K.A.